What is Saphra?
Saphra is an up and coming fashion brand that plans to specialize in fashionable yet affordable pieces. But in order to achieve that, they need your help to start out! They are situated in Calgary, AB, Canada but plan to ship Worldwide!
How to help out
You can help out Saphra by donating money to them. Even if it's just $1! And if you do donate $1, you'll get a $5 Gift Certificate once they open! Isn't that great?? But wait there's more! The more you donate, the bigger amount you'll get back from them like getting free clothes! How great is that?? Are you pumped up yet? Find out more about Saphra and how you can donate
here
.
Get a Sneak Peak of their fab products!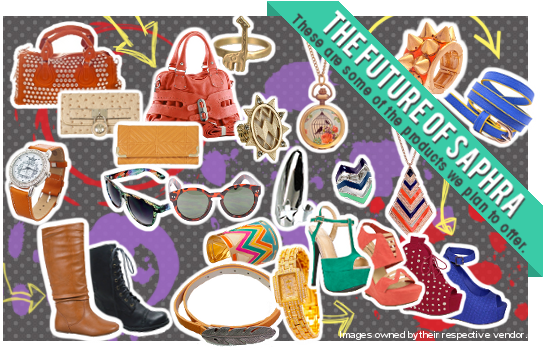 If you're wondering why I'm helping them out..
Well... I really love clothes that are fashionable but aren't budget killers! I would really like to see Joni Thompson (the owner) be able to achieve her dream of starting out an online store for the chic and frugal!